At Annabelles we get it, little ones are the center of it all and you love making them look adorable. We love helping you welcome that baby into the world with a gentle touch. We offer the softest Peruvian Pima Cotton with delicate handsewn embroideries, the most comfortable ever onesies, adorable jammies, outfits with unique details in beautiful fun prints and colors all in amazing quality fabrics. Come to Annabelles and get that little one something they truly need that is thoughtful and special enough to be a treasured gift!
Infant Apparel – Premie & Newborn (up to 3 months)
Boys and Girls Apparel 3-12 months
Heirloom quality Christening gowns
Baptismal Gifts
Complimentary Gift Wrapping
Monogramming
Blankets & Bath towels
Lyda Baby
Lyda Baby gives you the softness of 100% Peruvian Pima Cotton for the comfort of your baby, specializing in hand-made embroideries made by artisan mothers in Peru.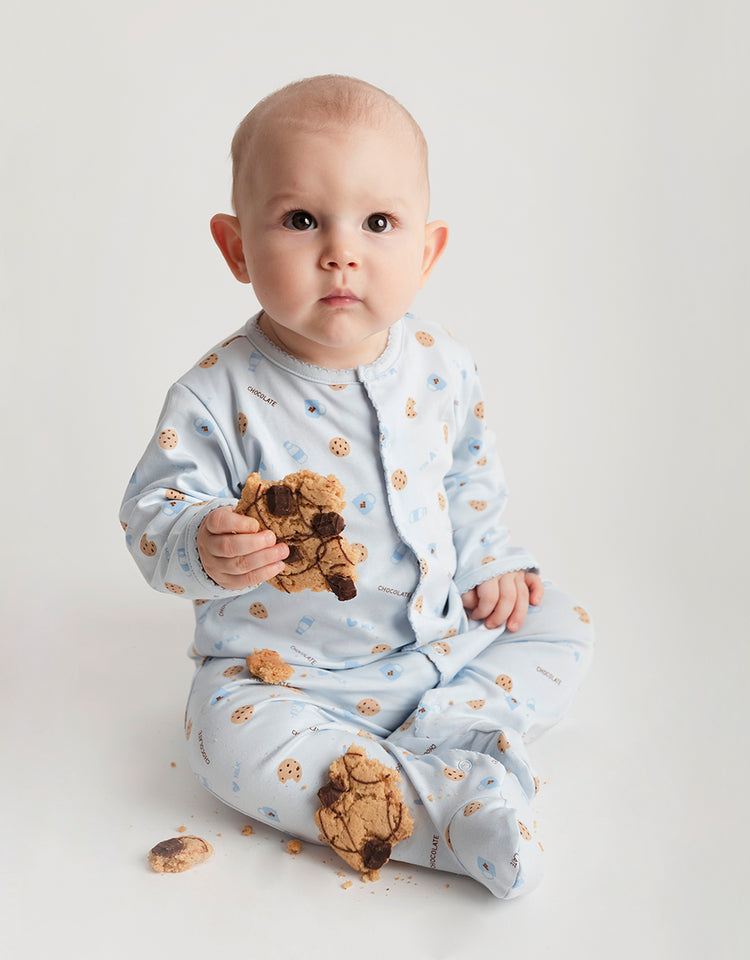 Little Giraffe
Little Giraffe is known for creating top-of-the-line, luxury baby blankets. Their unique collections have delighted discerning parents and gift givers with their signature blend of innovative design, minimalist graphic prints, a lush color palette, and ultra-soft fabrics. Little Giraffe's blankets are softest, most luxurious baby blanket available. Exceptionally cozy and extra chic with a satin border for added softness.
Tesa Babe
Tesa Babe creates newborn-thru-toddler fashions of the highest quality. All are made with 100% cotton, so it's comfy to wear. Tessa Babe's imaginative garments are made to be kid-friendly and comfortable, wholesome and fashionable. The perfect combination to reflect the whimsical spirit of childhood.
Magnetic Me
Magnetic Me has a curated collection of prints and patterns to meet your taste and style, essential silhouettes for every occasion, the softest materials all with the added bonus of their innovative magnetic closures that connect quickly and quietly. What could be better than more time together for you and your baby?
Magnolia Baby
Beginning with the 100% Pima cotton and the most delicate of hand embroideries, Magnolia Baby's layette is synonymous with comfort, style, and luxury. Magnolia Baby's layette, sleepwear, and special occasion collections dress little ones in a fresh, stylish sophistication for every day as well as for those special moments in life.
Art Walk
Coordinating baby blankets, sweaters, hats and booties – All hand loomed backed with pima cotton.
Jellycat
Creating original and innovative soft toys in London since 1999, Jellycat continues to combine luxurious fabrics with designs that are sometimes quirky, sometimes cute, but always with a little something different that makes them stand out from the crowd!
Bunnies by the Bay
Soft and delightful lovies, security blankets, stuffed animals, baby books & clothes.
We Are Open!
Come visit us at Hawthorne Plaza
Monday – Friday: 10:00 – 5:30
Saturday: 10:00 – 5:00
SIGN UP FOR OUR PROMOTIONAL EMAILS.