Dea Palm Beach: Made in Italy
Luxury lives in the finer details
With quality, precision and style, Dea fine linens add unique touches of beauty to your entire home. Experience their exquisite elegance at the Dea Palm Beach store. We proudly carry on a tradition of high style and craftsmanship utilizing time-honored techniques that have been made in Italy and brought here, to add joy and beauty to your home, from gorgeous bedding collections and bath linens to custom designs that can be tailored to your exclusive needs. When you step inside Dea Palm Beach, we'll help you realize your own particular dream for your perfect home, where every single detail is carefully thought out.
From precious lace to precise embroidery, Dea fine linens are wonderfully sophisticated and irresistible, as well as stunningly beautiful. Because of this, our fine luxury linens beg to be touched, looked at and felt. These linens are sure to have a place among your most prized possessions.

Maiolica Collection by Ann Gish
The stunning Maiolica Collection by Ann Gish will bring a European aesthetic to your bedroom.
Named for the refined, white-glazed pottery of the Italian Renaissance. The intricate embroidery in a medley of blues, yellow and red is inspired by the design of a bowl with arms of the Ridolfi di Borgo of Florence.

Faux Furs
Wrap yourself in the luxury of faux fur without a care in the world. They're water and wind proof, so they're just as cozy outdoors as they are indoors binging your favorite show.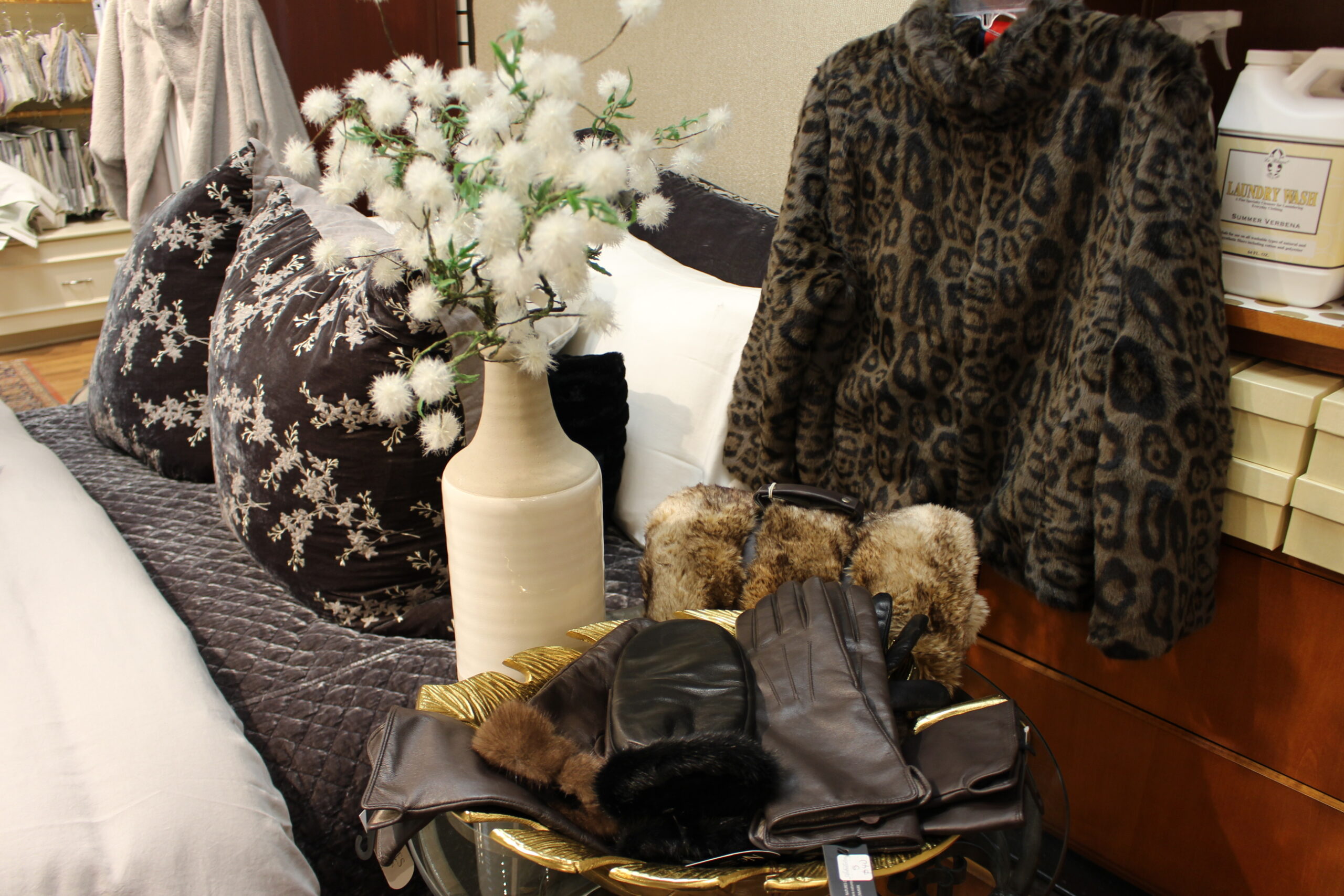 Click HERE to visit our Instagram Feed for What's New.